AAIC 2016 in Warsaw, Poland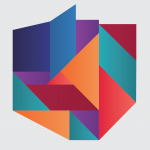 The second big conference of the summer was the AIESEC Alumni International Congress (AAIC) which took place between August 20th – 23rd in Warsaw, Poland. It brought together over 250 alumni from around the world. The main topic of the event was Entrepreneurship & Innovation. At the same time the 68th AIESEC's International Congress and the 3rd IC in Poland was held.
The Agenda included a traditional Polish Evening on Saturday night, the new AAI board elections on Sunday and the Gala Awards aimed at honoring the most meaningful achievements of AIESEC members during the previous year, on Monday evening. Our team was happy to take part in electing and welcoming in a new full AAI board.
The Gala Awards consisted of three categories: Alumni to Alumni, Alumni to AIESEC and Alumni to the World. The Alumni to Alumni category was awarded to Lionel Simons and the Alumni to AIESEC category was awarded to Lofti El-Ghandouri. The Alumni to the World category was structured around the UN's Sustainable Development Goals and was awarded to all four nominated alumni for their achievements: Stefan Palari, Michael Teoh Su Lim, Edna Aguinaga and Gunter Pauli. Congratulations to all awardees and the remaining nominees who became members of the Alumni Hall of Fame!
//aiesec-alumni.eu/wp-content/uploads/2017/11/AIESEC-Alumni-Logo_europe-300x82.jpg
0
0
Christiane Stein
//aiesec-alumni.eu/wp-content/uploads/2017/11/AIESEC-Alumni-Logo_europe-300x82.jpg
Christiane Stein
2016-09-26 17:20:56
2016-09-26 17:13:41
AAE Summer 2016 part II