Stela KRAEVA
Country Manager - Eastern Europe
"Born in Bulgaria, moved to Hungary for an AIESEC professional internship, stayed with the same company for 6 year and moved to Czech Republic. Currently living in Prague. Working as a Project Manager in a Telecommunications company. What started as running multiple projects in AIESEC Svishtov, Bulgaria, evolved as a carrier and has been shaping me as a person throughout all my journey. Never Completely Satisfied, has been pushing me since University to Strive for Excellence, in everything I do, do more and do better.
What's next on my AIESEC journey is to continue building on the network, stay connected, support and develop the people and the organisation!"
AIESEC Alumni Europe
Stephanie KUSEMANN
Country Manager - Central Europe
Result driven and committed to a conscious lifestyle, Stephanie is a professional holding a Master Of Science degree in sustainability management. She is working as recruitment consultant and trainer with previous experience in marketing.
During her professional career Stephi worked in the tourism sector and now in telecommunication industries and IT.
Due to her experience and passion for travel and sustainability, she is now volunteering as Country Manager (Central Europe: Germany, Poland, Czech Republic and Slovakia) at AIESEC Alumni Europe and guest author for the AIESEC Alumni International.
During her past roles within the AIESEC Alumni community Stephanie started as Social Media Manager and gained also experience in an international leadership role with a focus to promote the Sustainable Development Goals across Europe.
AIESEC Alumni Europe
Albin BANKUTI
Alumni Talk Manager
Albin started his AIESEC journey more then 20 years ago in Hungary on local leadership level and most recently was leading the AIESEC Alumni efforts in UK. He is married to an AIESEC alumni and proud father for one hopefully future AIESEC alumni. He works as an Executive Recruiter for European StartUps and ScaleUps on Tech and Product leadership roles.
AIESEC Alumni Europe
Jan PETERS
Country Manager - Northern/Western Europe
Jan got to know AIESEC during his Erasmus internship in 2006 in Finland. He reconnected with AIESEC in 2014. Jan was an active member of the LC of the university where he was studying in evening courses and joined the Belgian alumni community. This gave him the opportunity to bring the alumni community and the current AIESEC community in Belgium closer together.
He was with a few other young alumni reviving the alumni community in Belgium. After attending the first conference of AAE and seeing active alumni entities in Europe he wanted to have the same in Belgium. In 2016, he joined the board of AABelgium.
During ERAC2018, Jan joined the AAE ATP as network coordinator and today is the Country Manager for Northern & Western Europe (Belgium, France, Netherlands, Sweden and the United Kingdom) in the NAA & ATP Team.
He works currently as network engineer and cyber security specialist in different projects.
AIESEC Alumni Europe
Adriana (Ada) Bernecka
Conference Manager
Ada's passions are constant curiosity and learning, gathering knowledge, finding answers and solutions. She loves traveling, getting to know new cultures as well as challenging herself and finding herself in new situations. She aims to live in a sustainable way and encourages others to be mindful of impact of their actions. One of her life milestones was joining AIESEC in Poland in 1997. This was a time when she has learned such terms as "cultural understanding", "cultural awareness", "living diversity", "sustainable development", which are still core values in her life. She started to dive into cultures, ethnography, and issues related to multicultural communication.
Professionally: Freelancer (//www.linkedin.com/in/adaber). Privately: Ethnographic traveller (//www.instagram.com/tu_tam_tu) & Volunteer for many initiatives. AIESEC: 1997-2001 AIESEC Poland University of Warsaw. AIESEC Internships: Sri Lanka 2003-2004, India 2009-2010. AIESEC Alumni: Since 2007 Founding Member of AA Poland, 2015-2023 VP of AA Poland.
AIESEC Alumni Europe
Diana SEVERATI
Social Media Manager
Diana is a curious and open-minded person. She was a member of AIESEC Roma Sapienza in Italy. She has an academic background in economics with a specialization in economic decisions and social responsibility. passionate about politics, she is an individual member of the ALDE Party and activist of the pro-European Pulse of Europe movement. She is a member of the communication team of ebbf – ethical busineess building the future as a member of the communication team and helps people and organizations, especially social enterprises, to bring their project a step forward though crowdfunding. She has also a 10+ working experience in an insurance company.
AIESEC Alumni Europe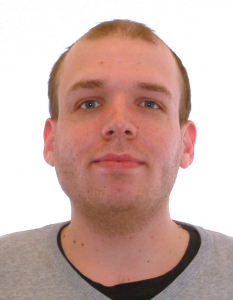 Gergely LAZAR
Country Manager - Balkans
Originally from Hungary, Gergely Lázár has a multitude of experience of living and working abroad. He currently works in Hungary as an AP Accountant for TCS.
"AIESEC is like my school. I have tons of experience as a volunteer all around the world. Besides this, I contributed as a manager, conducted more than a hundred interviews for incoming volunteers. I have also faced many challenges and had a lot of lessons which formed my personality. I did not fulfill any Presidents' role anywhere, yet I know what it takes. With my knowledge-sharing ability, I can fulfill the requirements. Enjoying diversity is the value I cherish a lot, because I support multiculturalism. What matters most is that you can understand me and you can complete the task. Living this value, I could be promoted at work and got the "Employee of the month" award. I am very grateful for AIESEC, because without it, I would not be the same person. Once an AIESEC-er, always an AIESEC-er."
AIESEC Alumni Europe