StepUp! 2019 and AIESEC Alumni Global Conference will take place from 7 to 10 November in Palermo (Sicily/ Italy).
List of registered participants: //aiesec-alumni.eu/stepup-aagc-participants/
StepUp! is the European NAA Leadership Meeting. We would like to make this the biggest StepUp! ever with at least one board member per country. If at least 5 people per the following areas attend, we will prepare a special break out session to foster cross country collaboration, idea sharing and much more: Communication, Finance, Event Management, Mentoring, Presidents, …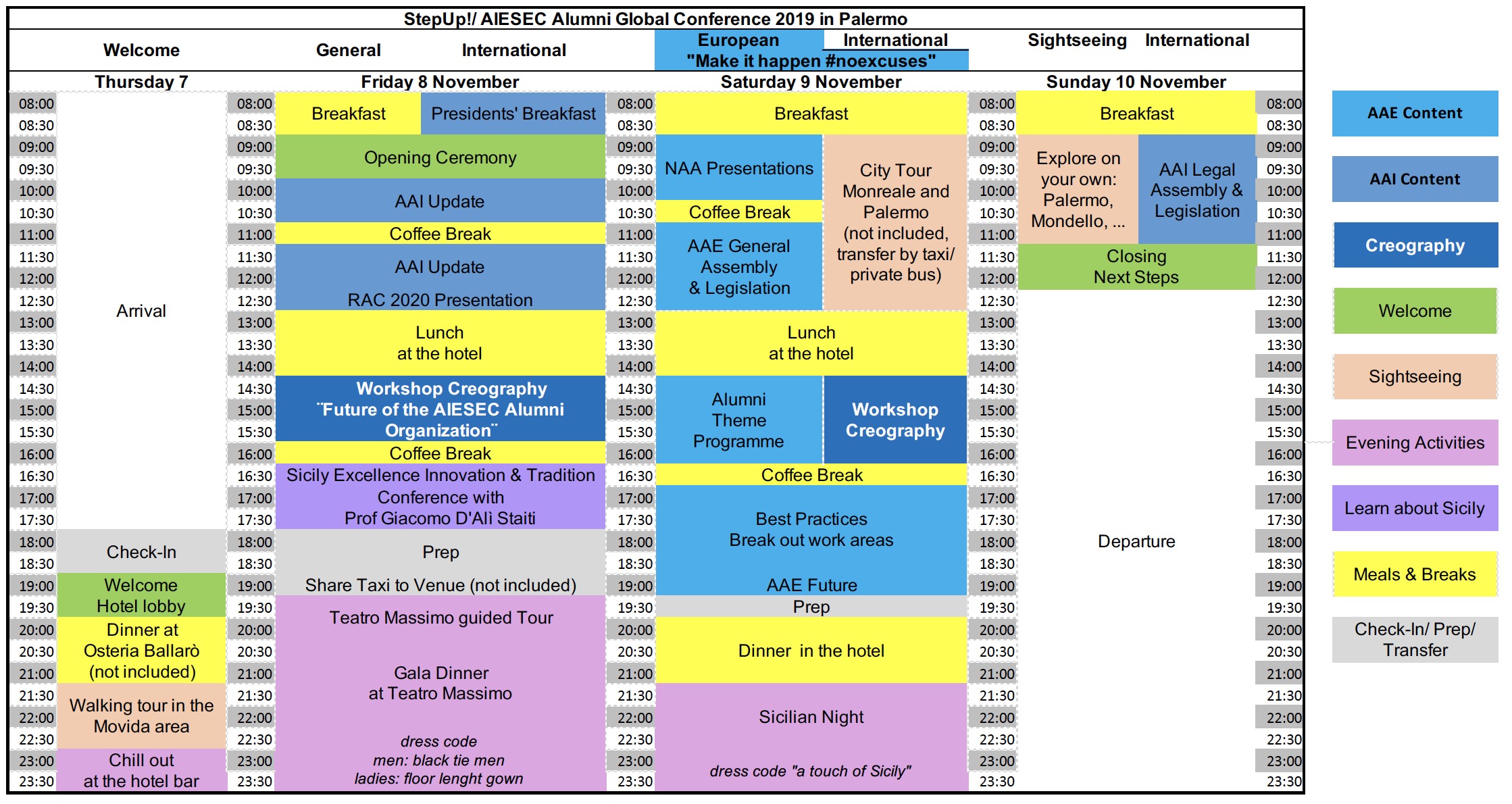 To reduce the financial cost and burden, the registration will happen in three steps:
---
Step ONE: directly with the hotel (for accommodation, meetings rooms and catering):
NH Hotel Palermo, Foro Italico Umberto I 22/B, 90133 Palermo, Italy
You can book the hotel here, e.g.:
(there might be special offers when booking online or mobile)
There will be an additional fee of 150€ for conference services to be paid on site.
The hotel will require a credit card for this at check-in. 
---
Step TWO: Furthermore, AAE charges for organizing the event and social program the following to book on this site:
organising fee – 20€
Gala Dinner

at the Teatro Massimo

(Friday) – 50€
---
Step THREE: Pay on site
Guided Tour of the Teatro Massimo (before the Gala) – 8€
Thursday Dinner (if required)
Sunday Lunch (if required)
Transfer from/to the airport, tours, museums tickets, local transportation etc. (if required)
To be able to plan the event and agenda, please register also with AAE here: